NEWS! Awesome video of one of my favorite songs from "Talking Tunes" called Uh-Oh!

Update! "Talking Tunes" Songs for Speech and Language Development - NOW AVAILABLE ON iTUNES & GOOGLE PLAY
(click on the images for a link to the store)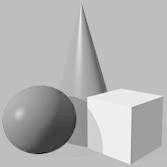 Background:
Dr. Dynes is involved in the ongoing study of the use of music to address goals in motor speech, receptive/expressive language and communication. She has been fortunate to be able to work with numerous music therapists on developing programs incorporating music for nonspeaking children. Through time-tested practice using songs available within the children's music genre, Dynes has identified patterns of lyrics, melody and rhythm that bring the greatest benefits to speech-impaired children.
In her most recent project, Dynes has collaborated with songwriter/musician, Kelly Donovan on a recording project to produce songs that incorporate specific musical qualities and target the areas of: sound production, vocabulary development or social skills training. The full album, "Talking Tunes" is to be released in early 2014 and the songs included are a compilation of high-quality recordings that can be used to facilitate motor speech, language development and socialization.
For samples of the recordings on "Talking Tunes" please visit Kelly Donovan Music.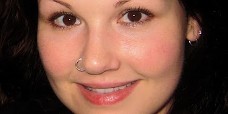 "Talking Tunes" in therapy

The songs on "Talking Tunes" are a compilation of recordings that target three goal areas: motor speech, language & social skills development.

The songs addressing motor speech production, used lyrics that were written to allow for "threes" (repetition of a target sound or word, three times to enhance motor memory). The music was recorded at a tempo that allows for children with speech problems to better participate. The 'target words' were chosen based on motor difficulty, using earlier developing sounds and syllable combinations that are easier to repeat. In addition, use of 'echo' was incorporated in several tunes encouraging imitation and turntaking.




More about the people

---

Kelly Donovan is the singer and songwriter of the album. Kelly studied piano and voice as a child and began writing music at the angsty age of 14. She first developed a deep love for children's music during the several years she worked as a nanny. After receiving her Bachelors of Music from Berklee College of Music in 2007, Kelly pursued songwriting in several genres, receiving awards for her pop music from international songwriting competitions, including The Billboard World Songwriting Contest. For more information, visit Kelly Donovan Music.
Songs on "Talking Tunes"
1. Fly to the Moon 2. I Am a Tree 3. Uh-Oh 4. Outside 5. Jump Up 6. The Peanut Butter Song
7. Let's Take a Bath 8. Pick Up Your Stuff 9. Stay Warm 10. Goodnight Sun 11. Stinky Song
12. My Dinasour 13. Hands and Feet 14. Please, Please, Please 15. I Love You Everyday